A roller coaster of Scotland derailment fell to the ground and the rope rescue technology played a key role.
On June 26, a roller coaster of Scotland derailment fell to the ground, and at least 10 people were injured, including eight children and two adults, with three children in severe cases.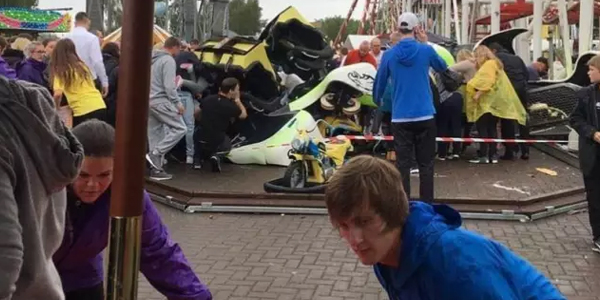 In the incident near Glasgow's Mather weir M&D theme park, an accident "Tsunami" roller coaster (The Tsunami) with five carriages, from about 9 meters high on the tracks of out of control when turning derailment, straight at the ground, into a children's sports mobile games.
The picture indicates that when the roller coaster the flip, some people were trapped inside. Rope rescue played a key role through the accident rescue.
Injured people trapped inside not only suffers from the pain of the body, but also the fear and nervousness caused by the dangerous environment, and could make attempts to escape without any protection measures, leading to more casualties accidents.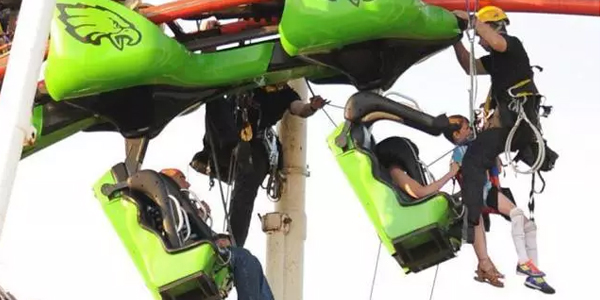 Rescue is a race against time, the rescue mentioned above, through rope access, offers the fastest speed getting close to the injured, and quickly set up rescue rope system to make the trapped people safely back to the ground for further treatment.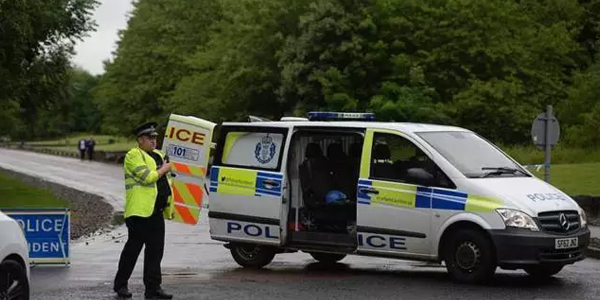 Key words of this article:
Glass curtain wall cleaning,Rope access service,Work at height training,IRATA training,Inspection and maintenance to facility